Remember the Deviled Avocado Pasta I made last year with some extra deviled egg yolks?  Because I sure do.  It looked a little something like this: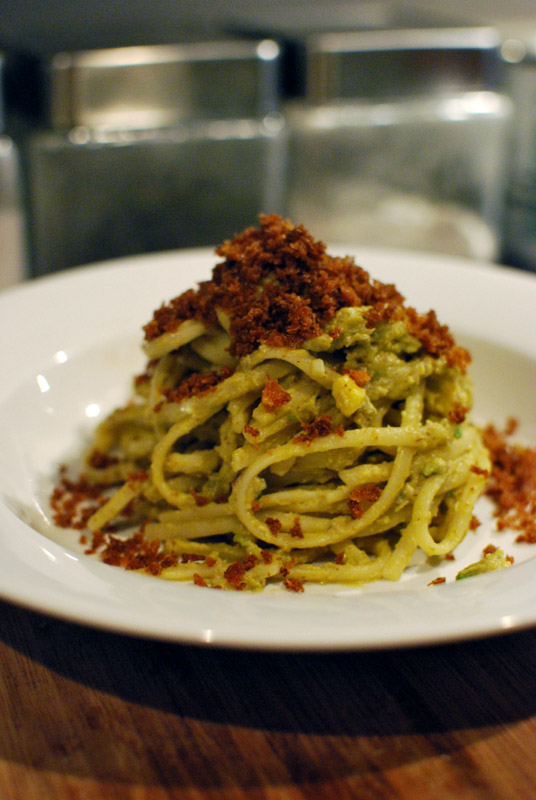 Last year, it was more green.  I do not know why.
This year, I made it twice; one time with soba noodles instead of traditional pasta.  So freakin' good.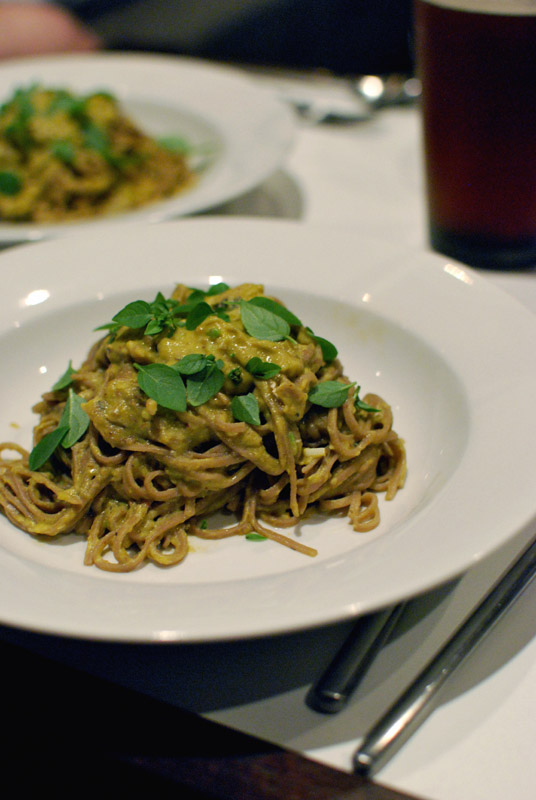 Ohhh yes.
Recipe is here, if you like.