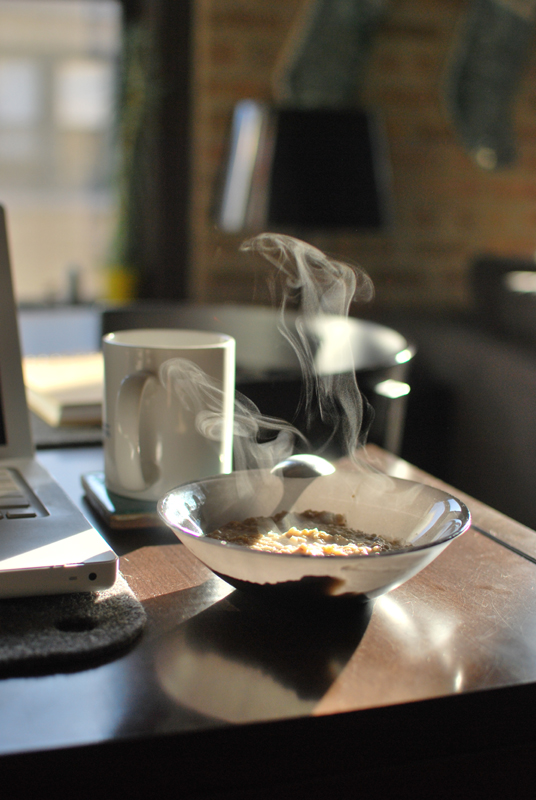 It's been hard to say it's Winter lately; the whole month of December (and most of January) felt positively balmy compared to past years.  Hardly even a flake of snow, though I understand that all changes tomorrow.
Nevertheless, I've been starting my days with a warming, cozy bowl of steel-cut oats (heavy on the cinnamon, just a pinch of cayenne) and a cup of coffee.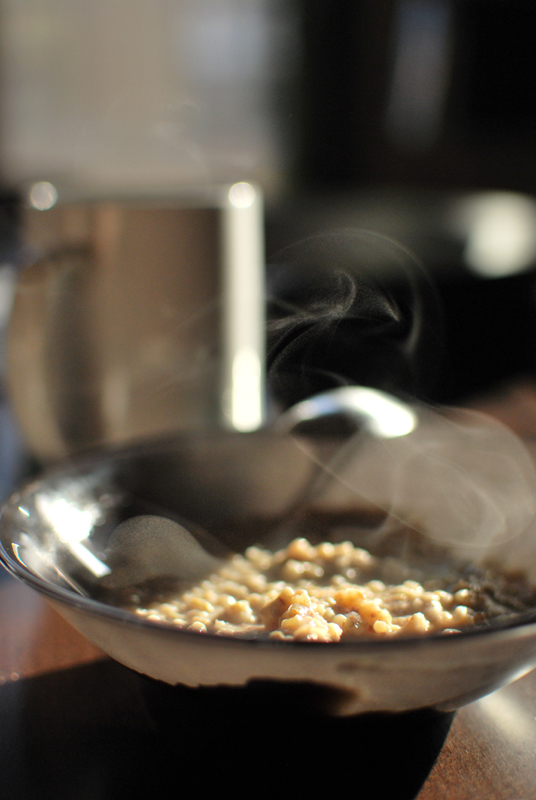 And this little guy shows up sometimes.