(In which our narrator concludes her tale of a trip to New York City.)
I know it's dreadfully dull to look at other people's vacation pictures, but I had a few remaining photos of my (not so) recent trip to New York, and thought I'd share them anyway.  It's my blog, and I'll be dull if I want.
After stopping in at the Breuckelen Distillery, we were all feeling a little peckish.  But with big plans to smash together later that evening in a tiny NYC kitchen and cook dinner, we didn't want to spoil our appetites.  We were guided to nearby Der Kommissar, probably the best bar value in the city, for a quick snack.
Our light repast consisted of expertly-crafted sausages and mustards, pretzels served with various dips and spreads, and a representative sampling of the well-curated beer menu.  The level of excellence-per-dollar here is quite high.  No single item on the menu was over $7, which made it dangerously easy to keep on sampling.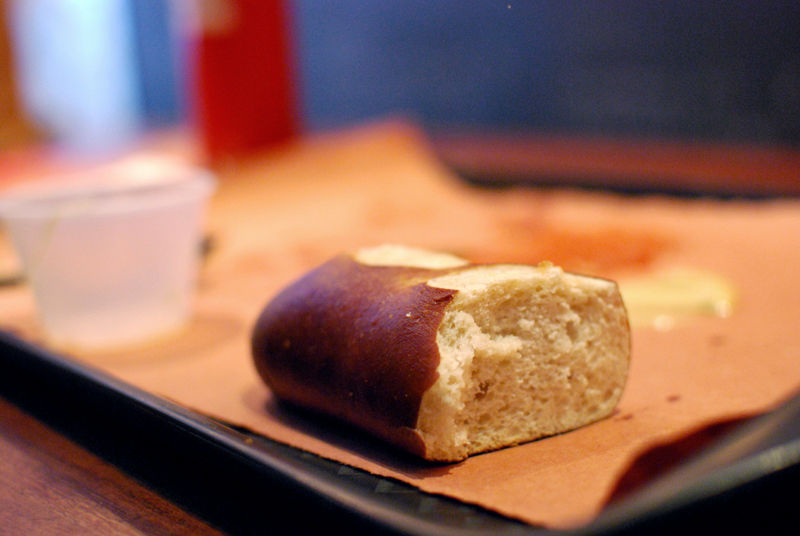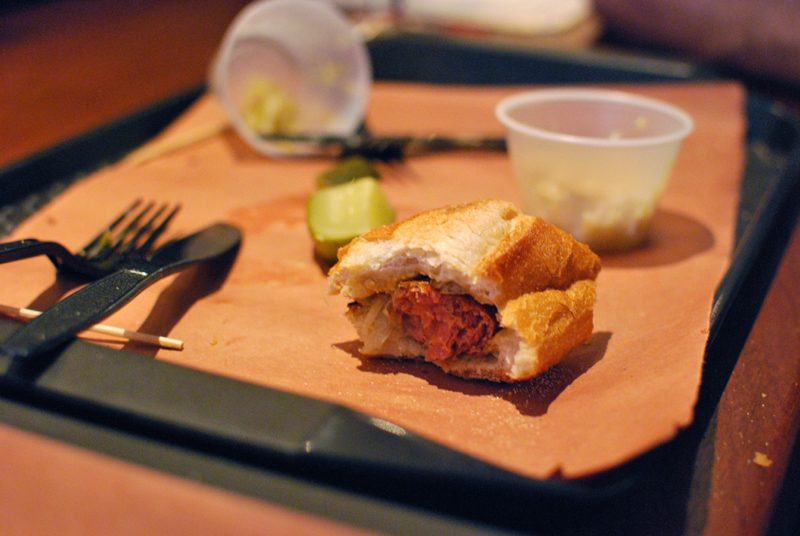 Other than eating, we tooled around the city a bit, avoiding any tourist destinations like the plague.  Mostly, we just hung out and enjoyed friendly friend time.
Making our way around consisted of a little of this:
…but quite a lot more of this: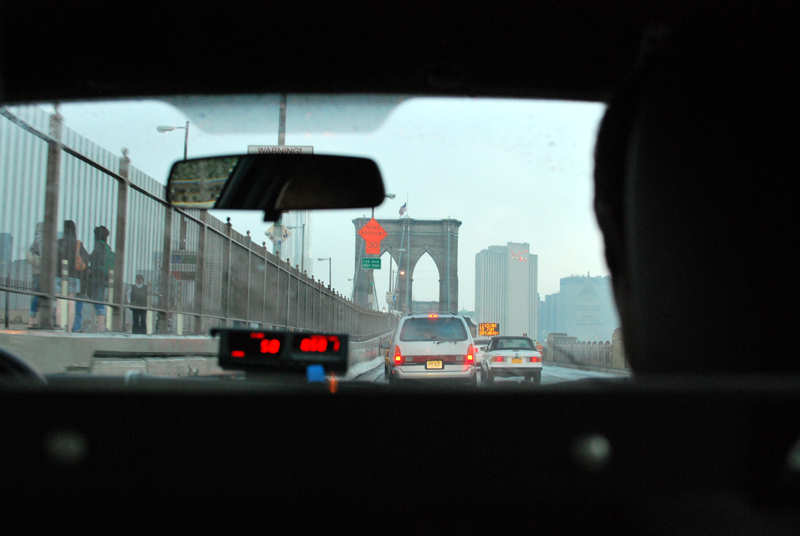 We spent our last night in town in grand style, which meant that I had to leave the camera behind for the evening, so no photos, I'm afraid.  It started with bar hopping at (among others) the comfortably gloomy and überdistressed 124 Rabbit Club, where we ordered beers I'd only dreamed to find someday.  Situated underground and with a barely marked entrance, the speakeasy-style place couldn't have been more hip if it was taking Polaroids of itself.  I loved it.
Afterwards, we staggered made our way in an orderly fashion to dinner at Blue Hill, where the five of us ordered pretty much everything on the menu without duplicates, and proceeded to make a small spectacle of ourselves by passing our plates after a couple of bites from each plate.  We had it down to a science by the end.  I don't recall exactly what we ordered, but I remember dying a little over some asparagus and the unabashedly rosy pork tenderloin (before the recent safe cooking temperature adjustment, mind).  Wine happened, and all the elements came together in that exquisite breathlessness of impeccable food, rich conversation, and the camaraderie you wish you could always keep near you.  It was easily one of the top meals of my life.
And the next day, plates of charred squid salad and butternut squash pasta refreshed us before the suddenly arduous flight home.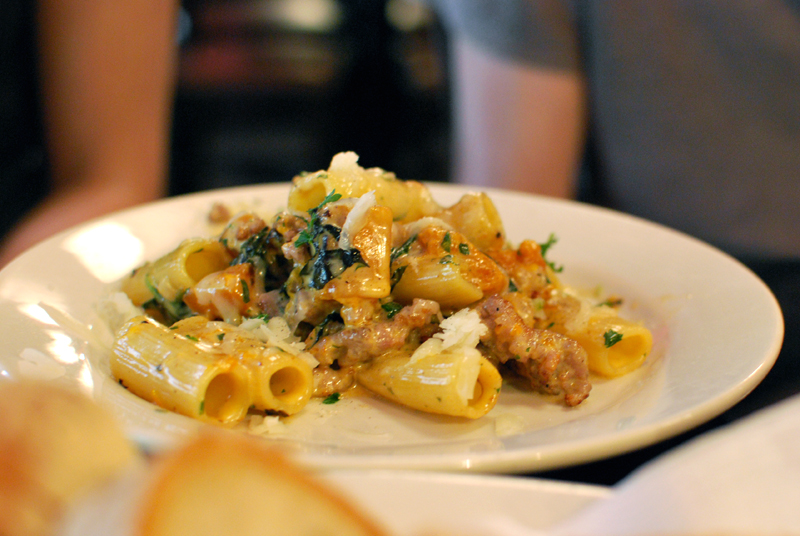 I think I'll end with this image.  It makes me smile.