Turns out these are really fun!  It takes the pressure off having to write a recipe down, or come up with flowery prose.  It's just a photo.  Full stop.  I love it.
This is what I had for breakfast today, with the added surprise bonus of a boyfriend working from home: eggs, softly scrambled in bacon fat, with thyme leaves and radish pesto.  Chocolate croissants with French press coffee rounded out this very French petit déjeuner.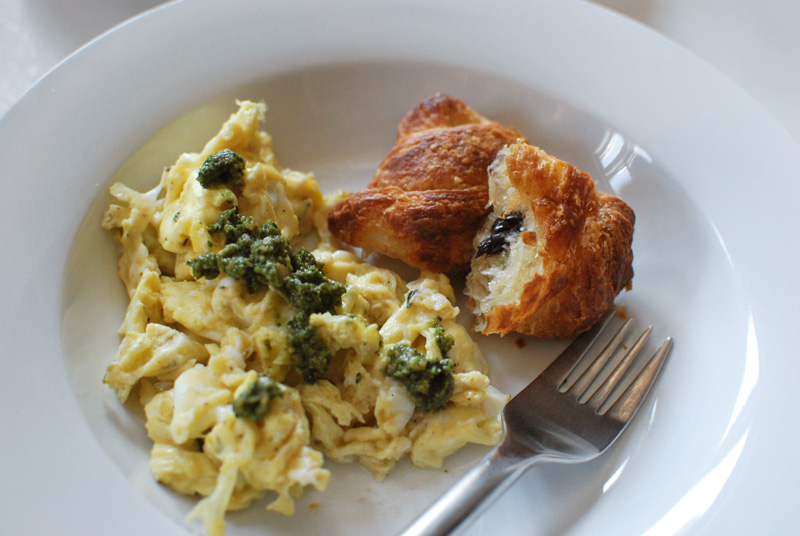 I know, eggs and chocolate don't really go together; but I ran out of all other types of bread.  It was fine eaten in stages: first the eggs, then the croissant.  Both were delightful with the coffee.