I haven't done one of these in ages.  Embarrassingly, it's mostly due to the fact that I haven't been making myself proper lunches.  Time for a change!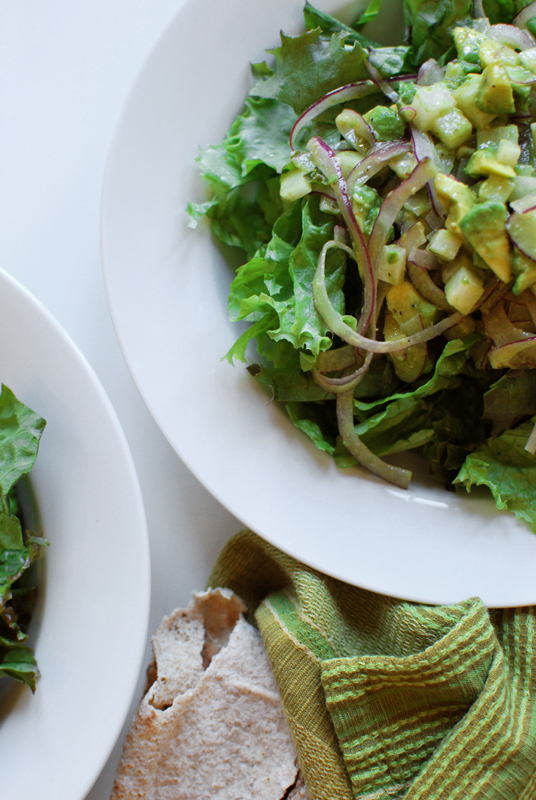 This is a bed of red leaf lettuce, topped with a bit of chopped jicama and avocado, shaved red onion, and a red miso-mustard dressing with plenty of black pepper.  Whole wheat flatbread rounds out the quick lunch for two.
Creamy, crunchy, tangy, and surprisingly filling.  Just what I wanted.