Some scenes from my wild New Year's Eve, pleasantly spent at home in the company of a slightly under-the-weather boyfriend.  I lit candles, and put on a dress and heels, because it just isn't New Year's without some fancy-pants luxury.  He put on a suit, bless'im.
First, a Sazerac…
…which went nicely with the requisite black-eyed peas and cabbage (for luck and money, respectively).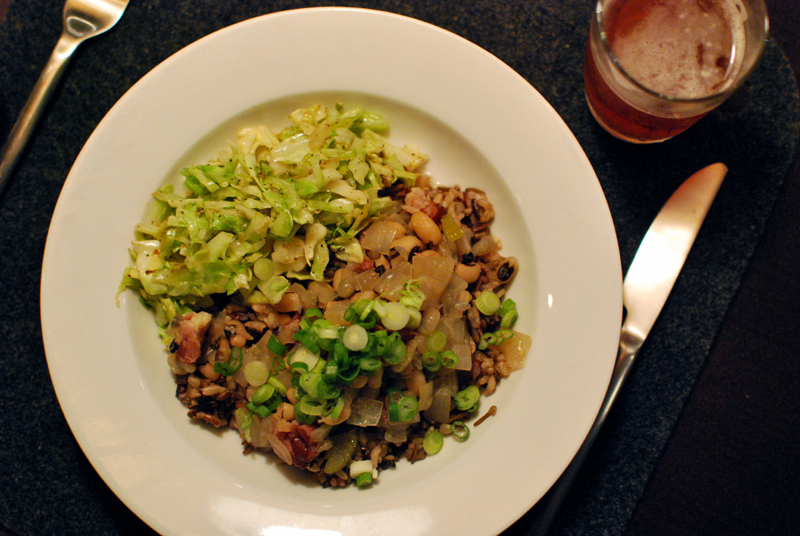 Breaking with tradition, I made corn-buttermilk popovers instead of cornbread to posh things up a little.  These didn't quite pop over perfectly, but they tasted good all the same.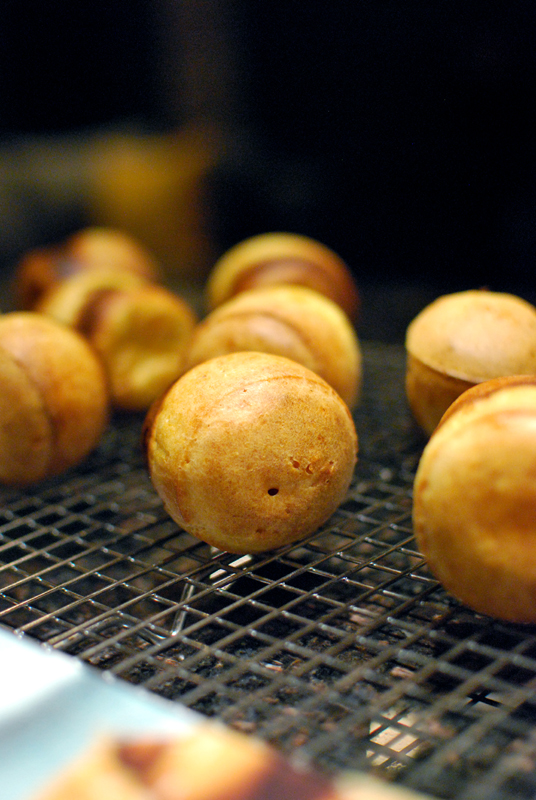 We watched a movie, and shook up another cocktail to toast with at midnight.  After some Auld Lang Syne, it was video games until bedtime.
No cabs.  No crowds.  No hangover.  Simple.  Easy.  Perfect.  Exactly the right start.
Happy New Year.