Two recent noodle dishes, very dissimilar in character:
First, some Sesame Noodles with Chili and Scallion.  This is one of my new favorite recipes.  I added peas because, hey, peas.  Also appearing are soba noodles, because soba + sesame = luuurve.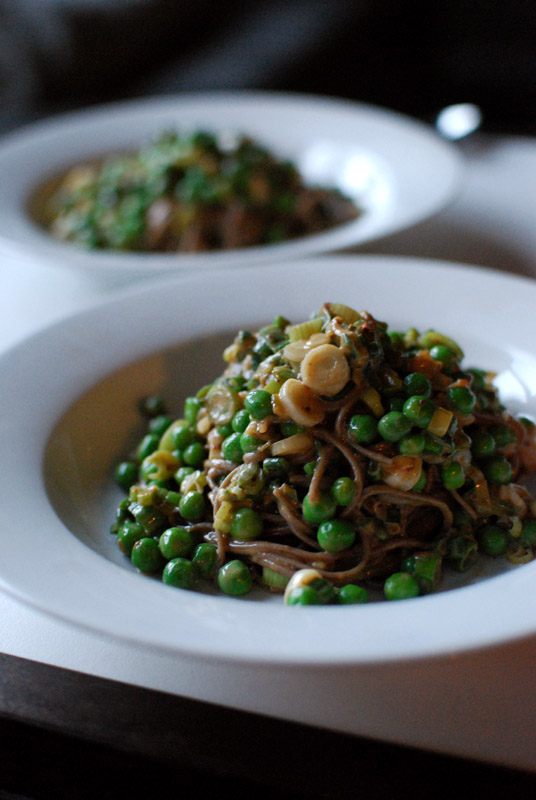 I've made this with shrimp added to the mix which is also luuurvely.
Next up: Linguine Limone.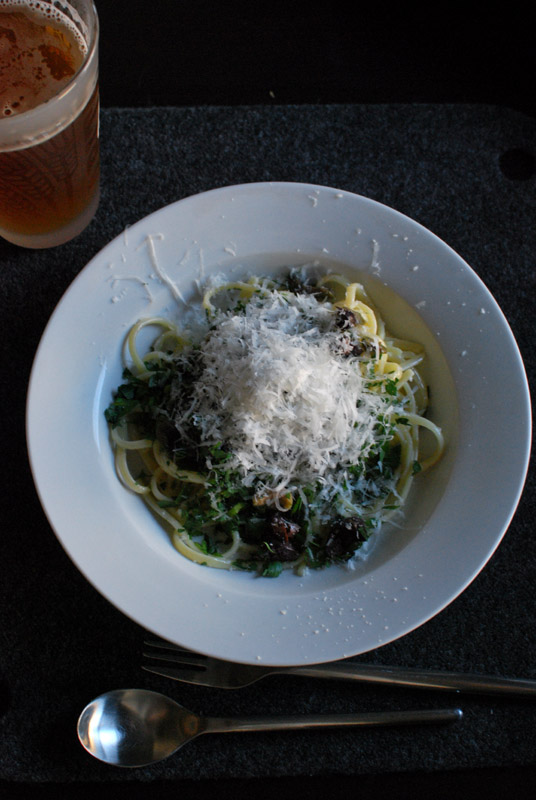 This dish could not be simpler.  And oh my goodness is it fantastic.
I added a small mountain of parsley and pecorino romano on top.  Totally unnecessary, but totally awesome all the same.