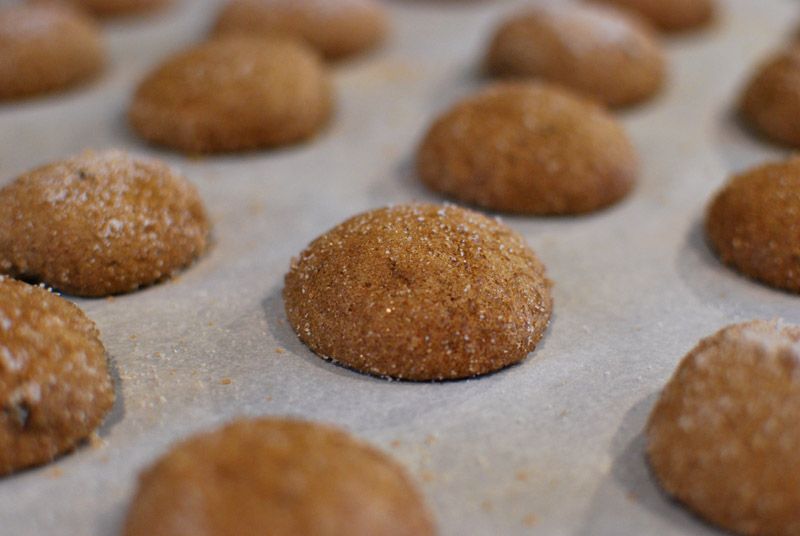 I'm finally back in my own home, after an extended weekend of gloriously sunny and humid Florida weather.  Everyone down there thought I was crazy, but I luxuriated in the sun and the thick air until I began sweating – and I'm not one who sweats easily.  Oh, I miss getting slapped in the face with humidity the second you walk outside.  *sigh*
We were graciously hosted by my boyfriend's mother and siblings, and shortly before leaving Chicago, I decided to bring a little food-related hostess gift along.  Looking for something simple and, owing to recent health issues within the family, something reasonably healthy (but still a wee bit indulgent), I came across these soft gingersnaps on David Lebovitz's site.
The main thing that caught my eye was the word "nonfat" in the title.  David Lebovitz may be many things, but a health-food junkie he ain't; I don't think I've ever seen that word on his blog before.  If he's talking about nonfat cookies, they've just got to be worth it.
More importantly, they were soft cookies, which are much more travel-friendly than crisp or crumbly cookies.  After confirmation from the boyfriend regarding his mother's preferred flavor of cookie (molasses), I had a winner.
I won't post the recipe here, as I didn't change a single thing; but you can find it here on Mr. Lebovitz's site.  (Well, okay, I did use some coarse demerara sugar to roll the dough in, and I made them quite small because I love tiny cookies, but those changes certainly don't qualify as an adaptation.)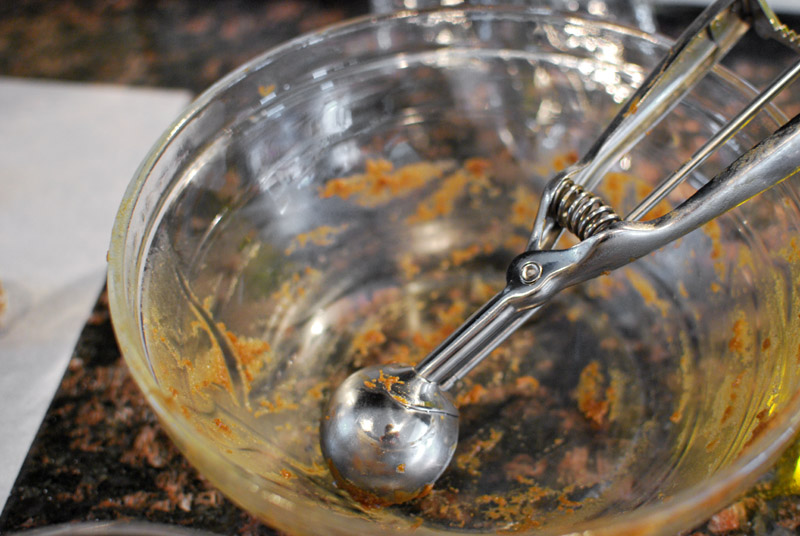 Despite my determination to not blog about a gift for someone else, as lovely and as delicious as these cookies were, I knew halfway through making them that I had to post something about them.  This dough was so simple to pull together, and jammed full of robust and spicy flavors.  The occasional chewy bit of candied ginger was a welcome treat in each bite, and the cinnamon-sugar coating provided not only a pretty sparkle, but also a light crunch.
One caveat, though: these cookies have a very short window in which they become perfectly cooked, and therefore remain properly soft.  Bake them too long, and they turn slightly tough.  I think I would recommend making them a bit bigger than I did, as the little darlings baked much faster than I anticipated; larger cookies would allow for a longer grace period between uncooked and overdone.
Otherwise, if you're in search of a fantastic nonfat cookie, or a fantastic soft gingersnap, or perhaps a fantastic hostess gift, you surely can't find a better choice than these cookies.
Recipe is here!