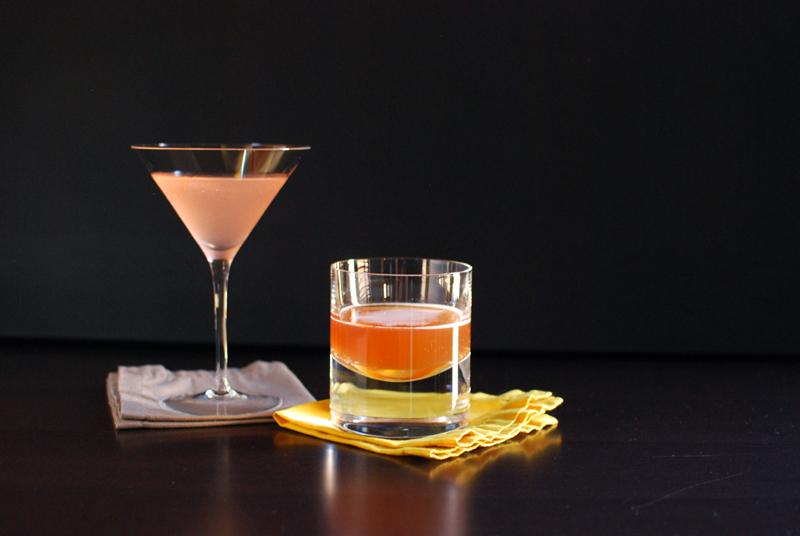 A few weeks ago, I posted a salad recipe that I had developed for a client.  That recipe, as so many of my recipes often do, involved the use of a Very Special Ingredient: Strawberry White Balsamic Vinegar.  Or, as it's now commonly referred to 'round these parts, "strawbalsamic".
™.
That vinegar is so smooth and sweet, you can practically drink it.  So let's drink it already.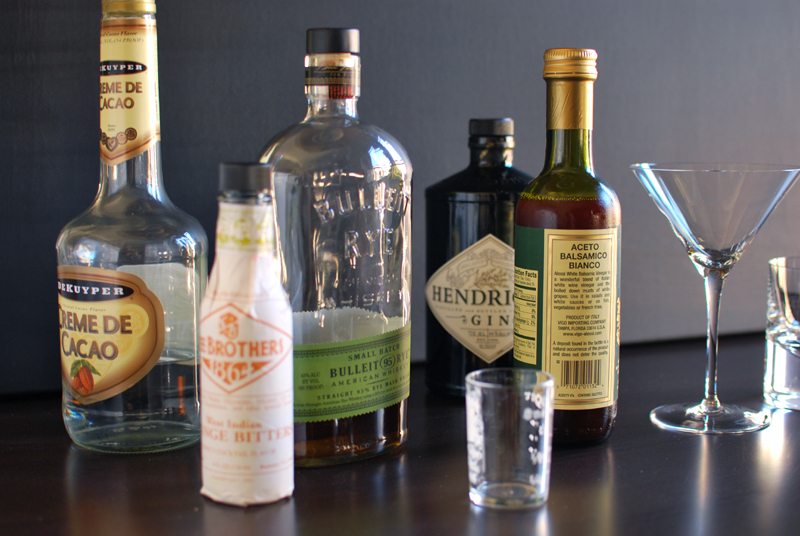 These two cocktails are in the spirit of the shrub renaissance that's been sweeping the bars and blogs of our nation lately.  Our strawbalsamic, though, is much less sweet and less complicated than many of those shrub syrup recipes.  Because with cocktails, there's no time to mess around.  Simplicity is key.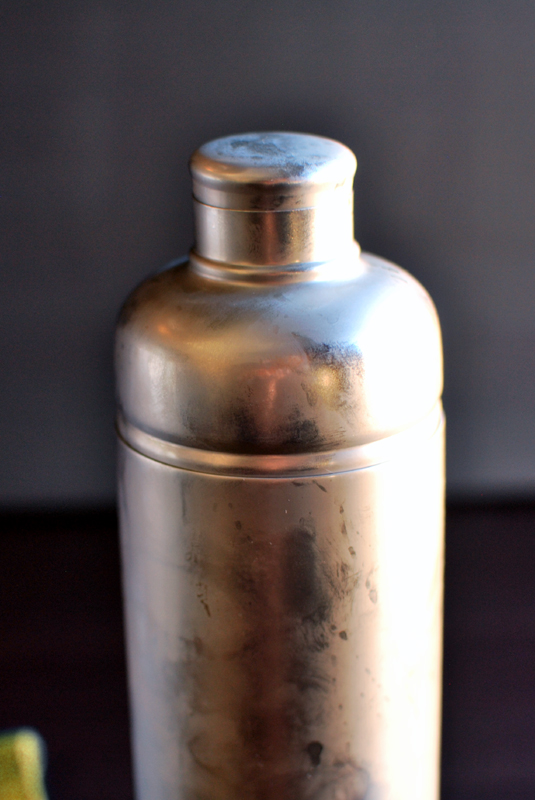 I mean, there wasn't even time for a garnish.  We're on a tight schedule around here.
Could you make that salad without strawbalsamic?  Yes, absolutely.  Can you make these cocktails without it?  I don't recommend it.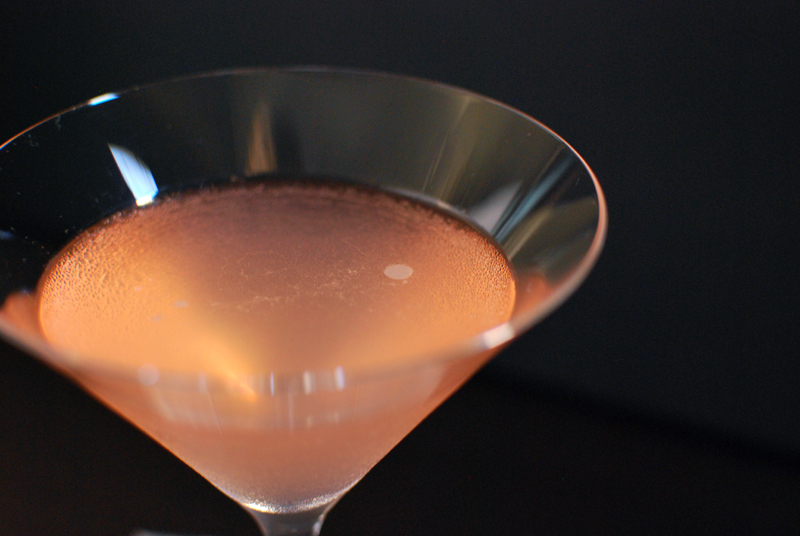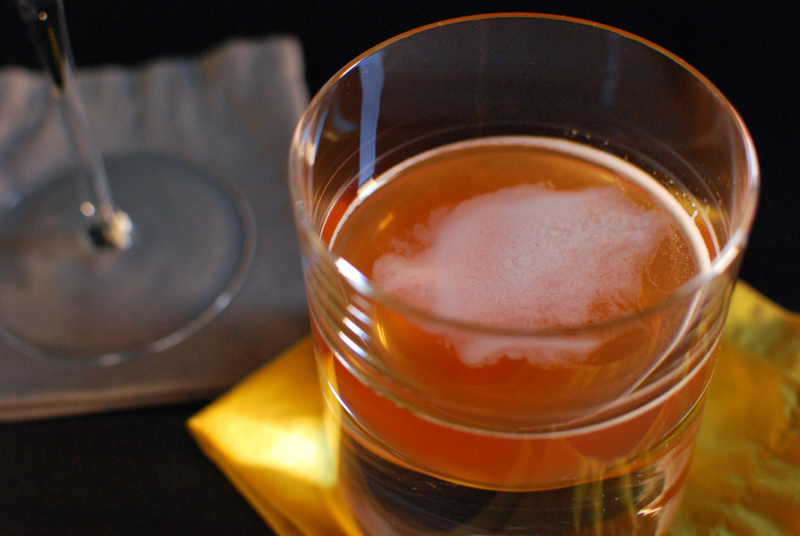 Making the vinegar (recipe here) will take ten minutes of your time (including washing the strawberries, plus the hands-off time needed to steep), and will reward you for weeks: in cocktails, in green salads, to brighten up grain-vegetable mélanges, or anyplace you might use lemon juice and don't mind a bit of fragrant strawberry.
The vinegar recipe calls for a food processor, which I used because I have one; but I imagine you could get the same effect by smashing the hulled berries with a potato masher or fork.  Or shoot, just chop them up with a knife.  Don't let a lack of power tools scare you off.  This one's too good.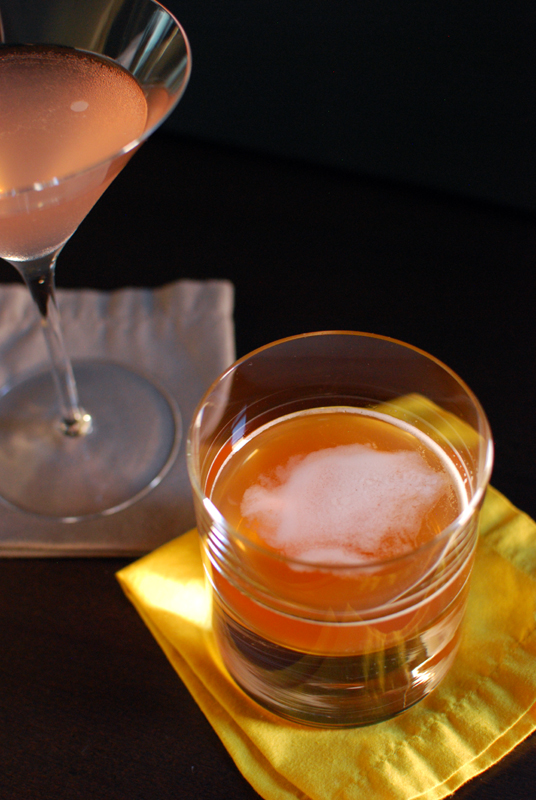 My Old Kentucky Strawberry
If you're a purist (or don't have a cocktail shaker), you can stir this drink together over ice, then strain into a glass. I like my drinks shook.
I tried this with both rye and Bourbon, and thought they were both delightful. Use something that has some personality to it. The Bourbon version is a touch more sweet, but not at all in a cloying way.
Ingredients
1 jigger Bourbon or rye whiskey
1/4 jigger white creme de cacao
1/4 jigger Strawbalsamic (recipe here)
1 dash orange bitters
Instructions
1. Combine all ingredients in a cocktail shaker filled with ice.
2. Shake vigorously, and strain into a rocks glass. Serve.
https://onehundredeggs.com/strawbalsamic-and-the-cocktails-it-hath-wrought/
Again, if you've got something against drinks being shaken, then stir and strain it. There's no judgement here.
I specify Hendrick's here, because when I tried making this cocktail with a more subtle gin (Broker's), it seemed a bit flat. I'm sure whatever your preferred gin, it will be a-okay.
Ingredients
1 jigger Hendrick's gin
1/4 jigger Strawbalsamic (recipe here)
Instructions
1. Combine all ingredients in a cocktail shaker filled with ice.
2. Shake vigorously, and strain into a martini glass. Serve.
https://onehundredeggs.com/strawbalsamic-and-the-cocktails-it-hath-wrought/