For lunch today, I had BLTs planned.  But for some reason, the tomato tasted funny to me, with a faint chemical flavor.  It tasted fine to my sous chef, however, so he was perfectly content to have it all to himself.  For him, then, a standard BLT, with mesclun standing in for the lettuce.
For me, a BLC (bacon, lettuce, and cucumber) was an adequate and crunchy substitute.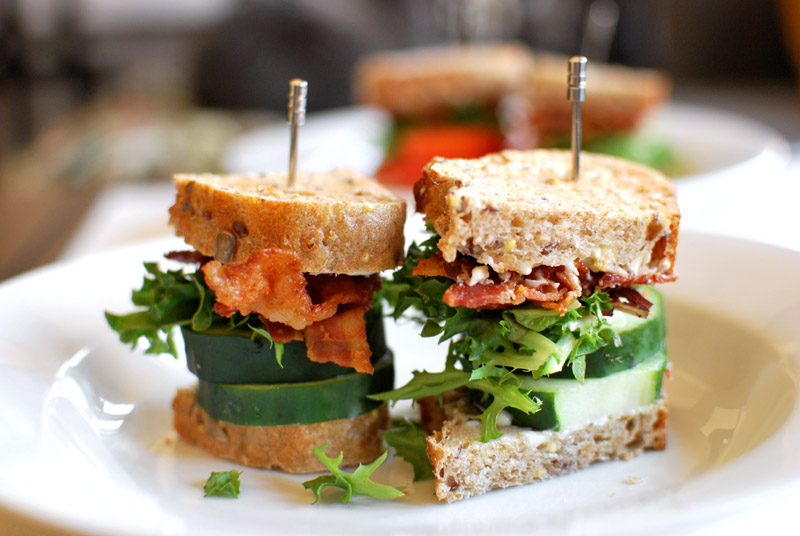 I couldn't possibly serve a BLT (or a BLC) without a smear of mayonnaise on one piece of bread, but I did gussy it up a bit with a little mascarpone on the other piece.  It was buttery and creamy, a luxurious complement to the crisp bacon and rustic multi-grain bread.