Mardi Gras was on Tuesday, y'all!  And my most wonderful parents sent us a king cake!
It's hard to take a good photo of a garishly-colored pastry in a plastic bag, but I tried anyway.
Those pieces up there looked a little lonely, so we gave them some companionship.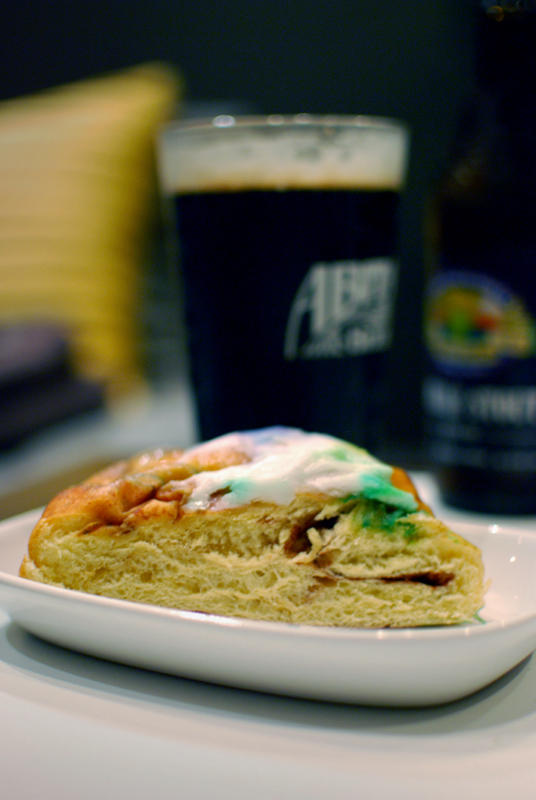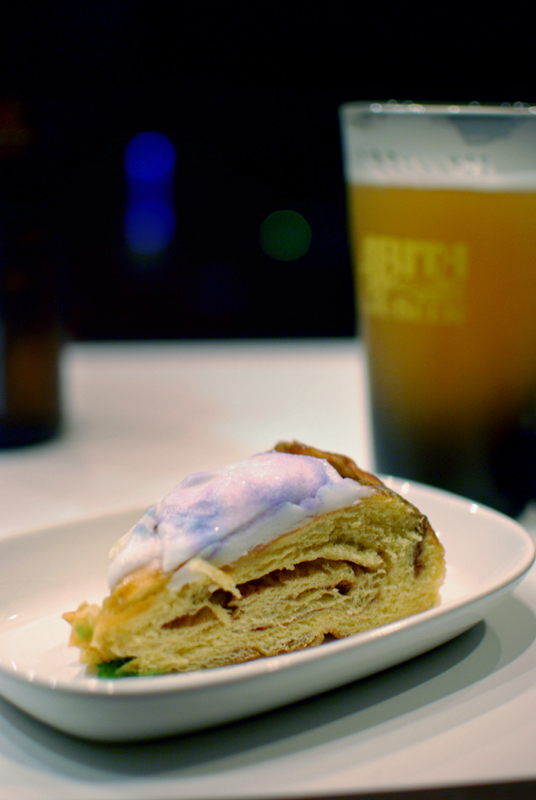 Much better.