Two recent dinners: linguine and smoked salmon in an ersatz alla vodka sauce.  I didn't have onions or fish stock, but I did have the dregs left over from a huge batch of Pickled Shrimp.  That, reduced with some tomatoes, a heavy pour of vodka, and a splash of cream, made an incredible sauce.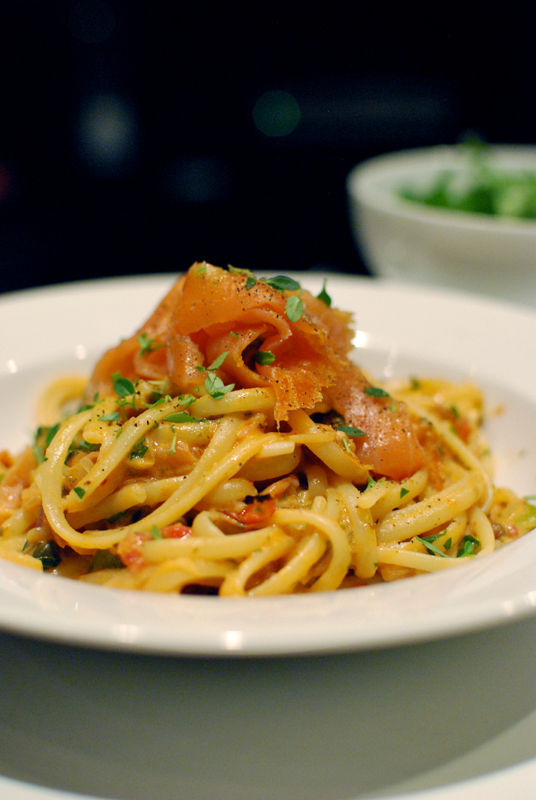 Then, a simple sautéed shrimp coated in some homemade glace, with gochugaru Brussels sprouts.  Simple and lovely.
Man, I freakin' love seafood.  I could eat my weight in seafood.