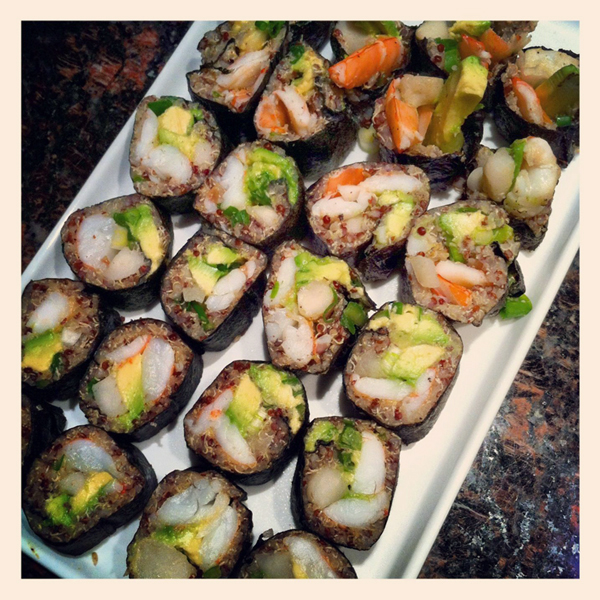 Last night's dinner: maki filled with Gulf shrimp, avocado, water chestnut, green onion, and Serrano pepper.  Because, you know, Wednesday.
Also, did you know you can make sushi with quinoa instead of rice?  Cook some quinoa, purée half, mix it all together, and voilà!, sticky quinoa.  Thanks, Heston Blumenthal!  I used a combo of red and white quinoa, and left it unseasoned.  Fabulous.
This post is also a little experiment; I started using Dropbox, which makes it way easier to post photos from my phone.  The top picture is from my phone, the bottom two are from my proper camera.  That is all.