I couldn't decide which of these to feature, so I'm posting them both.  These meals were both tossed together in less than 15 minutes with things I had banging about in the kitchen, so no recipes or amounts, as everything was eyeballed.
This first one was a quick sauté of gorgeous yellow squash (orange, really) from my Old Kentucky Grandmother's house, edamame, mint, parsley, garlic, green onions, and possibly something else I'm forgetting.  Served over brown rice, topped with a bit of crème fraîche that melted instantly and tied the whole thing together with tangy lusciousness.  Luscious, truly; no other word for it.
And this was last night's orecchiette with sardines, red onion, garlic, minced green olives, piquillo peppers, white wine, parsley, and dried red pepper.  On top are shavings of Parmesan.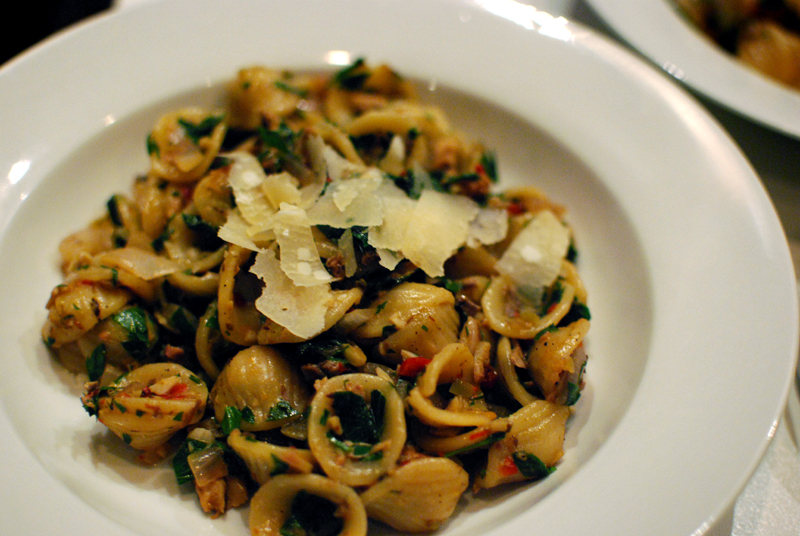 Wow, two posts in one week?  It's like I'm taking this seriously.