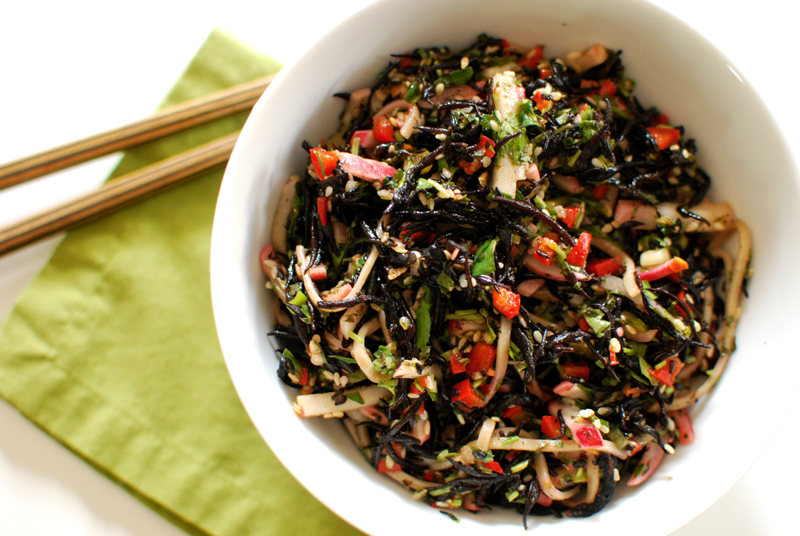 Leftovers for lunch: soba noodles obscured in an ocean of hijiki (seaweed), radishes, red bell pepper, red jalapeño, mint, cilantro, parsley, lime, sesame seeds, and sesame oil.  I made it for a client last week, sans seaweed, and got so hungry for it that I came home and made it again for myself.  Recipe is (adapted) from my latest obsession, Yotam Ottolenghi's Plenty.

Soba and sesame oil together are one of the world's most amazing flavor pairings.  It's almost better than tomato and basil.
Yes, I may have made the same recipe recently.  This is how I cook: rarely the same dish twice, even from the same recipe.  It makes me smile.